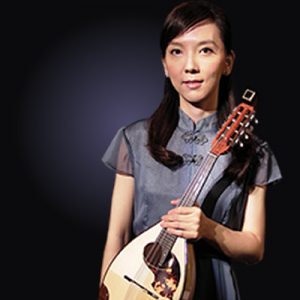 Leader of the Taiwan Mandolin Ensemble
With a master's degree in art from the Chinese Culture University, Chen majored in liuqin as a student, and won the first place in many competitions.
In 2007, she traveled to Japan to learn the mandolin, and studied under Aoyama Tadashi of Japan.
She also received lessons from many mandolin virtuosi, including Ralf Leenen ,Carlo Aonzo, Fabio Giudice, and Caterina Lichtenberg.
Chen is currently a lecturer of liuqin and zhongruan at the Chinese Culture University and the National Taiwan University of the Art, and also a lecturer of mandolin at the Taipei National University of the Arts.